2020 Bands will be announced on March 17th, 2020.

If interested in booking or inquiring about a band please email Rob McCullough at RMcCullough@aymcdonald.com by January 1st.
2019 Performers Below.
Skerryvore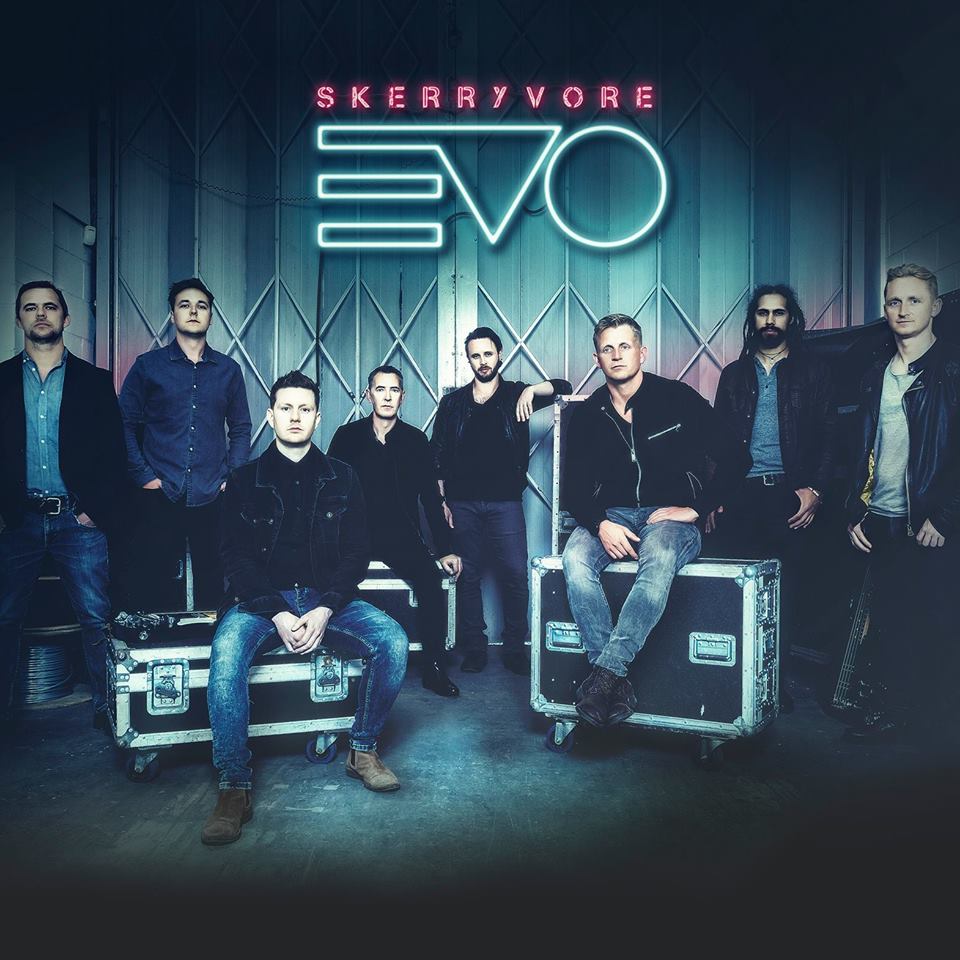 Twice winners of Scotland's Traditional Music 'Live Act of the Year' Award (2016 & 2011), SKERRYVORE have been on a meteoric journey that has taken them from the remote Isle of Tiree on to International tours that have included performances in Central Park NYC, The Ryder Cup Louisville and the Shanghai Expo, China. SKERRYVORE create a unique fusion of folk, trad, rock and Americana that represents all the different personalities and upbringing of the 8 band members who hail from different regions of Scotland. Formed in 2005, the band marked their 10th anniversary in 2015 with a 'Decade' concert at Mossfield Stadium, Oban. After selling 3,000 tickets in ninety minutes, the capacity was increased and 6,000 visitors from all over the world enjoyed SKERRYVORE, joined by a host of guests including Dougie MacLean and legendary Irish musician Sharon Shannon. The success of the Decade concert led to the creation of the band's own annual festival, Oban Live that has now attracted over 10,000 attendees to enjoy international acts including KT Tunstall, We Banjo 3, Julie Fowlis and Capercaillie alongside SKERRYVORE. 2017 saw the release of the single Live Forever that provided the soundtrack for the Scottish tourism promotional campaign 'Wild About Argyll' and saw the single hit No.1 in the iTunes World Music chart. This was followed by the launch of the Live Forever Tour that has the band performing over 70 shows in the UK, Italy, Spain, Denmark, Netherlands and the United States. 2018 will bring the release of SKERRYVORE's 6th studio album accompanied by a global tour that will include a headline performance at the legendary Tonder Festival, Denmark.
Connla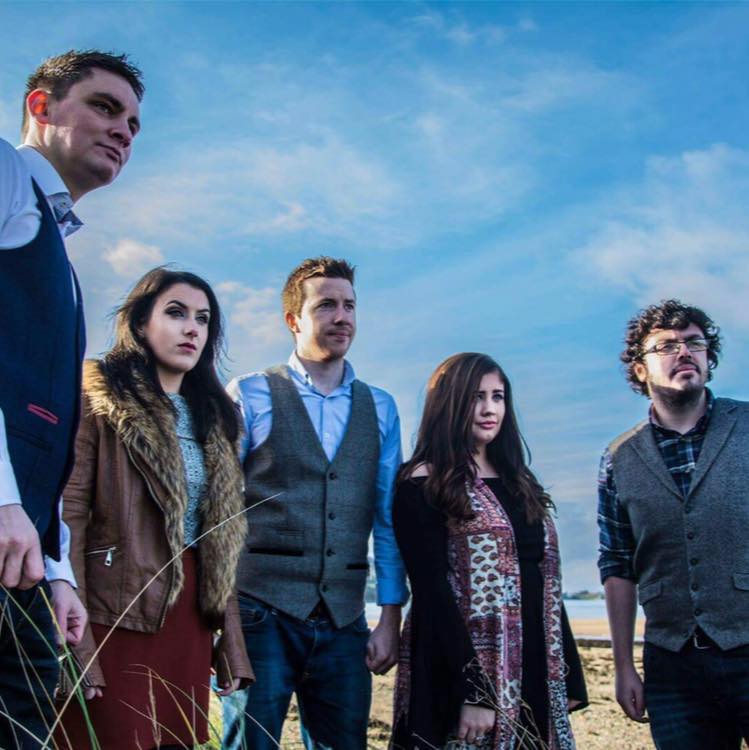 Connla are an exciting new band with strong traditional roots as well as influences from across the globe. Their sensitive and innovative arrangements of traditional and modern folk songs and tunes have earned them praise across the folk community. Having met whilst studying Music at Ulster University, they quickly began performing together and developing friendships. They hail from the cities of Armagh and Derry: Ciara McCafferty (vocals), Ciaran Carlin (whistles) and Paul Starrett (guitar) are familiar faces on the local music scene, and are joined by Armagh siblings Emer and Conor Mallon on harp and uilleann pipes.
Visit Connla website for more information on the band: https://connlamusic.com//
Derek Warfield & The Young Wolfe Tones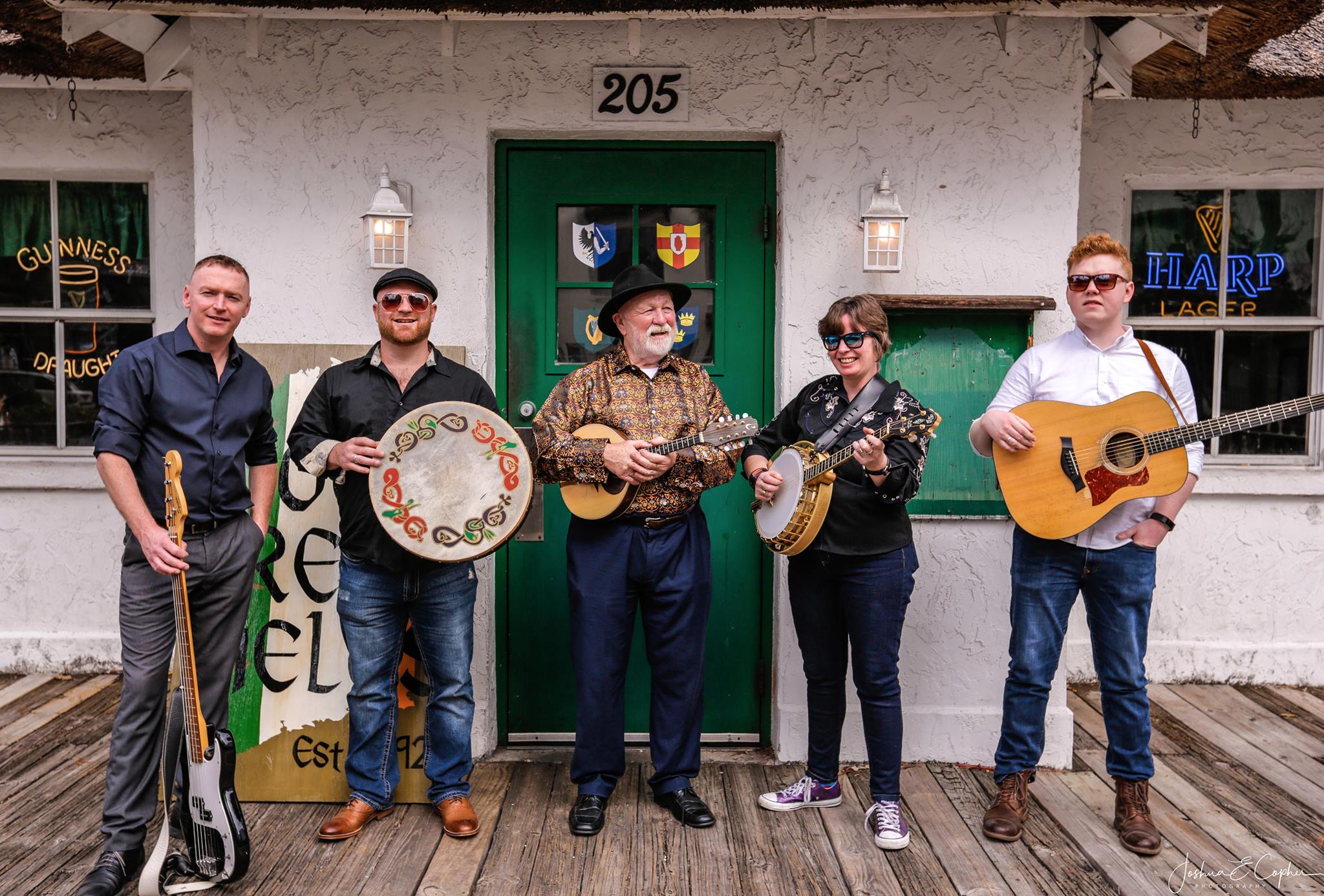 A special group of men and women have been responsible for preservation of the tradition of Irish ballad singing over the past 50 years. Derek Warfield is a distinguished name among them. Derek Warfield and They Young Wolfe Tones are bringing that musical tradition forward with a reverence for Ireland's past and the energy and optimism of a new generation of Irish musicians. "We're presenting an old tradition in a new package – and I've the same passion for it now as I had when it all started 50 years ago!"After spending nearly 40 years as founder/leader of the legendary Wolfe Tones (named after the 18th century Irish Revolutionary Theobald Wolfe Tone), Derek Warfield is revered as a singer, songwriter, historian and entertainer in all parts of the world where Irish roots have been put down. The Wolfe Tones enjoyed phenomenal success with 13 best-selling albums, 3 number one hits, many television appearances and shows in esteemed venues such as New York's Carnegie Hall and The Royal Albert Hall in London. Since breaking away from the Wolfe Tones in 2001, Derek's solo career has yielded 11 albums to date, the most successful of them being On the One Road, The Bonnie Blue Flag and Let Ye All be Irish Tonight. With the formation and on going success of The Young Wolfe Tones, the legend of Derek Warfield continues. Band Members: Derek Warfield (Vocals, Bodhrán & Mandolin), Damaris Woods (Tenor Banjo, Ciarán Cooney (Guitar & Vocals), Cormac McGuinness (Vocals) and Garry Gormley (Bass & Vocals).
Visit Derek Warfield & The Young Wolfe Tones website for more information on the band: http://www.theyoungwolfetones.com/
The Lads of Dubuque

Dubuque's Own – The Lads is a collection of local talent that enjoys celebrating their Irish and American roots. Featuring vocals, piano, guitar, whistles and fiddle, The Lads play favorite Irish pub melodies, ballads and rebels songs. Should you stop down, be prepared to sing along with this group of Irish partiers because they believe the real joy of a Hooley is best realized when all are engaged and active. So bring your thirst for fun and song and be prepared to raise your voices and bevies to all that is great about being Irish American!
Band members – Kevin Walsh, Rob McCullough, Jim Mueller, Bill Thurm, Laura Calhoun and Patrick Reidy
Ballyheigue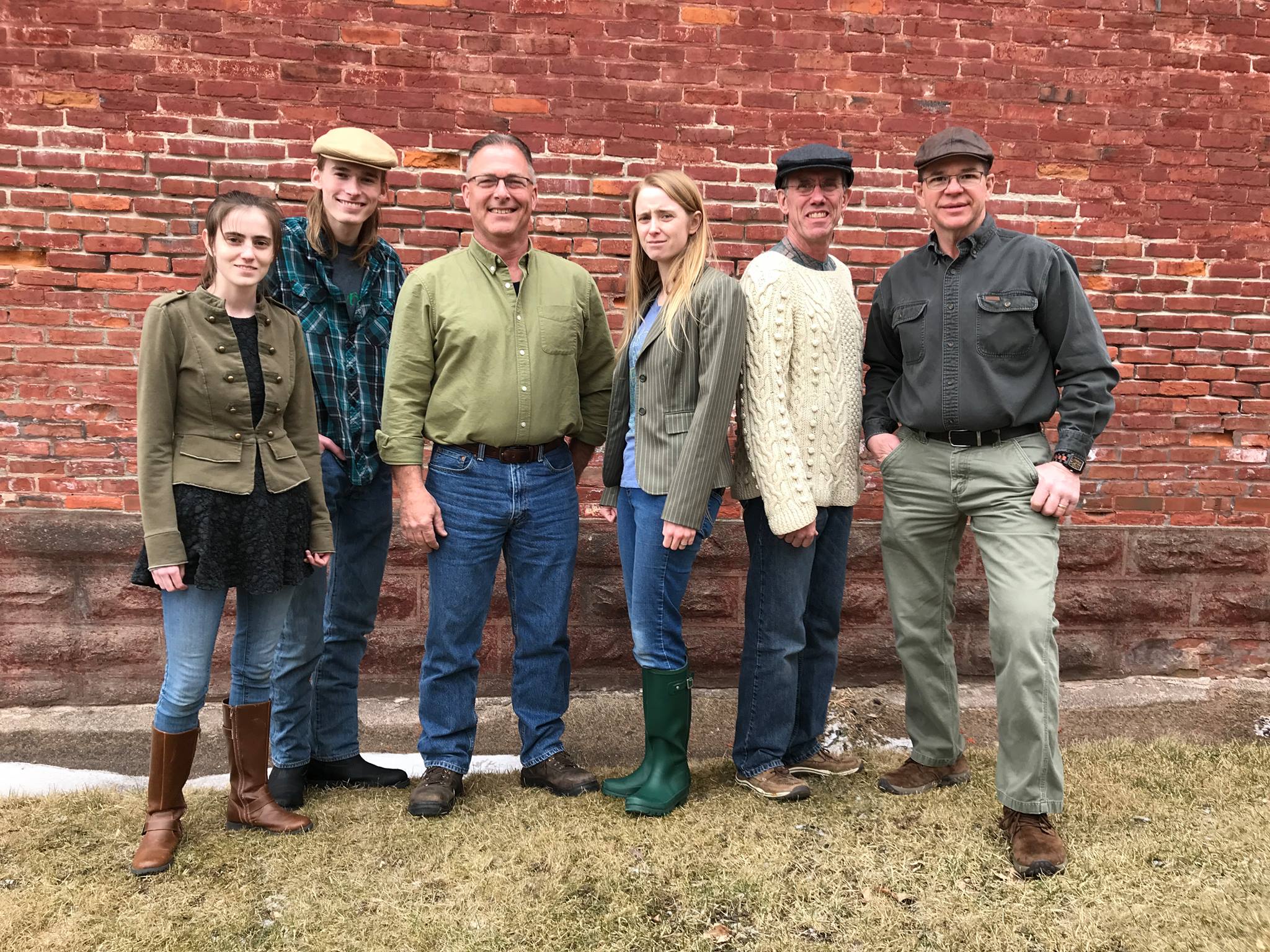 Ballyheigue is a six piece band specializing in traditional instrumental and vocal Irish songs. Comprised of family members Jim, Allison and Emily Ott with Rob McCullough, Seth Enz and Carl Droessler. They have played at various locations around Dubuque and opened for the High Kings in 2016 , We Banjo 3 in 2017 and Gaelic Storm in 2018.