2017 Performers Below.
The Led Farmers
The Led Farmers are an Irish folk band from Ireland. The members are all experienced players, who come from varying musical backgrounds and projects. Each member has studied and qualified with degrees and masters' in Classical music as well as embracing pop, rock and experimental genres. The group boasts 2 All Ireland Music competition titles and have played all over Europe. Much of their repertoire is chosen from the powerhouses of Irish Folk Music; The Dubliners, Planxty and The Pogues. It is within their fresh arrangements and live performances that The Led Farmers excel. They also write their own material and are known for giving the odd pop song a folk twist.
Connla
Sometimes the Irish trad cosmos lines up for something special and a new group or a solo artist appears. It is instant and hits like a musical storm. Connla.
Northern Ireland to its musical core, this quintet is scoring instant international raves due to a self-titled ep they introduced a year ago. Now comes their first full album, River Waiting. The five are Emer Mallon on harp and Conor Mallon on uilleann pipes, (brother and sister). Paul Starrett plays guitar, Ciaran Carlin is the flute player for the group, with Ciara McCafferty on vocals and bodhran. Besides being thoroughly talented musicians, each shares the fact that they have a full blend of formal and traditional training in Irish music. All are teachers, with deep educational backgrounds in music. This leads to something critical. Connla knows its way around the tunes and songs (eight of the numbers on River Waiting are originals) technically and emotionally. Most Irish trad musicians cannot read music. It is passed on in the traditional way of hearing and repeating. Connla's formal education and years in Northern Ireland sessions add a whole new dimension.
The group is a full mix of musical knowledge, training and performance experience unheard of in a group this young. All are close friends and/or family who go way back together in the Northern musical scene. Each has won several performance awards. The resulting music is satisfyingly complex, yet directly and easily accessible. This is that rare group that is musically attractive to the experienced trad purist, as well as the music fan who knows nothing of the music. There is the mix in all of their music of great lift to the music and deep insights in the songs, all coupled with top musicianship and taste. Truth be told, it may never have been pulled off before by a group this young. Certainly not in a first album. Yesterday and tomorrow's trad today. Here comes Connla!
2017 'Vocal/Instrumental album of the year' from Live Ireland 'Livies' Award: http://liveireland.com/liveireland-music-awards-2017/
2017 'Vocal/Instrumental album of the year' from Top TIR award – Irish Amercian News: http://www.irishamericannews.com/pdf/2016/ian_0117r.pdf
2016 – Best of the year Awards 'Best new sound' from Chicago Irish American News – Jack Baker: http://www.irishamericannews.com/index.php?option=com_content&view=article&id=6591:piping-it-in-best-of-the-year-awards-2016&catid=150:piping-it-in&Itemid=403
The Lads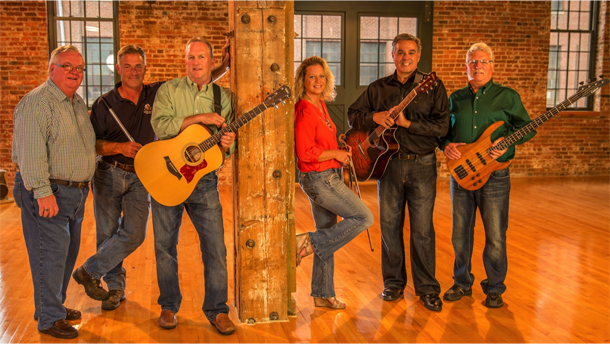 Dubuque's own – The Lads – is a collection of local talent that enjoy celebrating their Irish and American roots. The Lads play favorite Irish pub tunes, ballads and rebels songs. Be prepared to sing along with this group of Irish partiers because they believe the real joy of a Hooley is best realized when all are engaged and active. So bring your thirst for fun and song and be prepared to raise your voices and a toast or two to all that is great about being Irish American!
The Lads band members include Kevin Walsh, Rob McCullough, Jim Mueller, Bill Thurm, Laura Hess and Patrick Reidy.
Ballyheigue